"Selling good quality, new and used parts and accessories"
"Quality, Service and Delivery"
We have a large inventory of new old stock parts for,
Kawasaki and Yamaha motorcycles, ATV's and sleds.
We also usually have plenty of good used parts as well.
Check out our items for Kawasaki Triples fans and collectors.
Feel free to contact us about any items we have for sale
.
Check out the items for sale at eBay right now.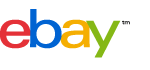 << Click Link
Our site is equipped with a safe and secure shopping cart system, powered by
The internet's #1 secure service.
Make payments using a credit card, checking or savings account, or funds in your Paypal account.
Totally secure
Buyer Protection plan provided too
Come see a great place for your next vacation in Canada's Maritimes
Prince Edward Island Canada
Great fishing, boating and people.
Visitors to our site
since 3/03
Visit our web host for really "gooddeals" for your website
Help You Host Click link